Currently OHSAS 18001 Certification is being replaced by ISO 45001: 2018, which sets effective practices and processes for enhancing safety at workplace. This new standard will considerably reduce fatal accidental injuries and minor injuries at workplace and loss of working days.

As per 2017 statistics of International Labour Organization (ILO), 2.78 million fatal accidents happen at work place annually. Apart from this, there are 374 million work related minor injuries take place. ISO 45001 is aimed to provide the code for improving the practices at work place and thereby reducing the work related death, injuries, accidents and loss of working days.

ISO 45001 is structured to integrate with other ISO Quality Management Standards thereby making sure of compatibility with ISO 9001 (Quality Management) and ISO 14001 (Environmental Management). At present the transition from ISO 18001 to ISO 45001 is going on with organizations which are already certified with ISO 18001. The IAF (International Accreditation Forum) has developed and published the migration requirements for changing certification from ISO 18001:2007 to ISO 45001:2018.

Inzinc expert professional Consultants are equipped with the latest release of ISO standards so that clients can benefit from the implementation of new standard.
HACCP ISO 22000 Certification in Dubai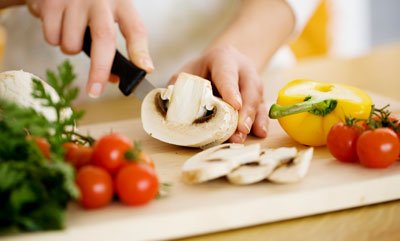 ISO 22000: 2005 / HACCP Food Safety Management System
Food safety: The secured way to know your food Food consumption has been a cause of many casualties and without a license from food authorities, you cannot sell food items no matter if it is a small food cart, food van or a restaurant. With a lot of reasons to be sceptical about food safety, ISO 45001:2018 Certification, food safety has been defined in a different way that changes everything one knows about food and food quality. Following Hazard Analysis and Critical Control Point, food safety is done on a different level. While it is seen that different places and regions have different food safety standards, certain things need to be constant in every part of the world.

With the help, of ISO 45001:2018 Certification in Dubai, you can easily understand how food safety works and how you should proceed whenever there is a case of violation of the safety standards. While local authorities are there to take care of these things, it is also important for each citizen to know about the basic hygiene that is important for their good health.

We at Inzinc Consulting FZ LLC have been doing this for a long time. Our ISO 45001:2018 Certification in UAE has been a great way to make people understand what and how things are to be done.

ISO 22000: 2005 is the international standard on Food Safety Management Systems published by the International Organization for Standardization (ISO) in September 2005.

The ISO 22000:2005 FSMS is designed to enable organizations to control food safety hazards along the food chain in order to ensure that food is safe at the time of consumption. The standard provides international harmonization in the field of food safety standards, offering a tool to implement HACCP (Hazard Analysis and Critical Control Point) throughout the food supply chain. The goal of ISO 22000 is to control, and reduce to an acceptable level, any safety hazards identified for the end products delivered to the next step of the food chain.

This standard is applicable to all organizations, regardless of size, involved in any aspect of the food chain. This includes organizations directly or indirectly involved in one or more steps of the food chain, such as Primary producers, Food processors and manufactures, Retailers, storage facilities and transporters, Hospitality sector, Service providers to food establishments.